Konami Codes
You can't beat collecting Konami codes
A Konami Code is a cheat code that appears in many Konami (and some non-Konami) games.
Basically at the title screen before the game begins you could press the buttons to enable the cheat:
↑↑↓↓←→←→BA
You can't beat a nice Easter Egg so here is a collection of my favourite Konami Codes on websites.
Please do send me some if you find any! They seem rarer...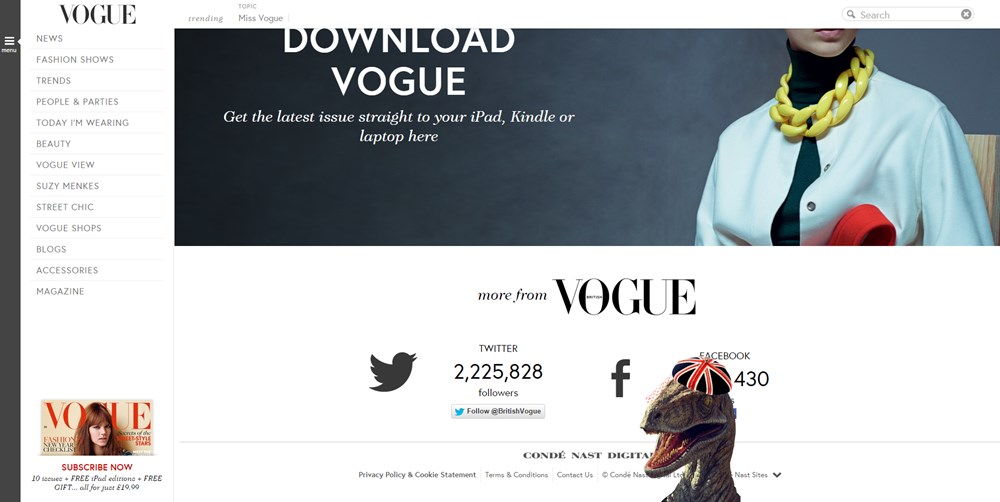 If there's one thing I love it is the Raptorize JQuery plugin by Zurb. I didn't expect to see it on the Vogue fashion website however. Makes sense that is is also on Wired, another Conde Nast website.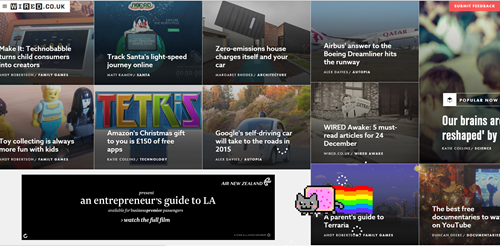 Summary