Money Saving Expert
Look after the pennies...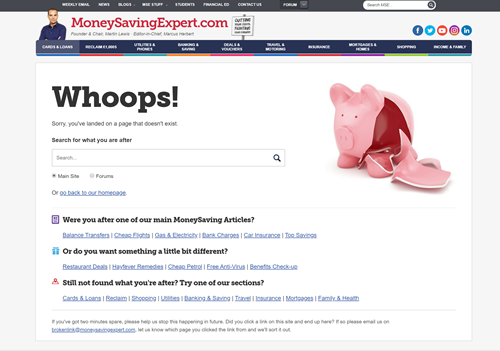 Being nicknamed "Bargain Garland" I love the Money Saving Expert site, so naturally after years of perusing it I was bound to come across a 404 page. 
A smashed piggy bank seems pretty apt! it also has some useful guiding links and a search box to help you on your money saving way again.
---