Microsoft Azure Devops
Another sad robot!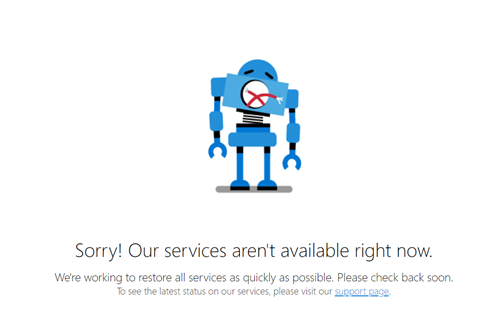 Lately, I've been heavily using Microsoft Azure Devops for builds, releases, source control and more. It has been awesome, all good and I am a big fan, except you might have noticed a service issue recently.
All we could see for a while was this very sad and busted up robot.
Luckily, it came back and all was well with the world again!
---