Dev.To
Dev.To Do when T'Internet is down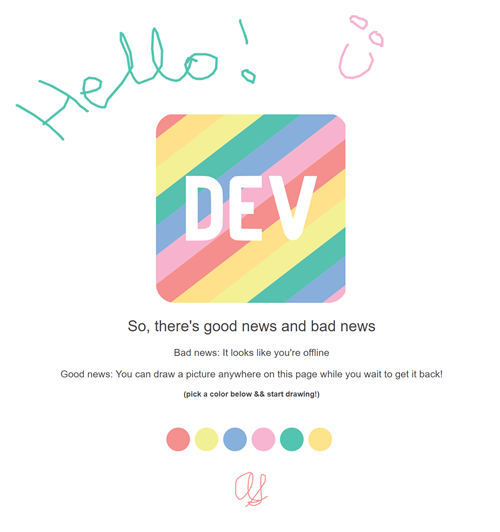 Love me an interactive page when t'internet is down, like Chrome's crazy dinosaur game! This Dev.To page was pass onto me after it was found on Reddit. To enable it, you'll need to be in offline mode (in Chrome, you can force this for this site by pressing F12, Network tab, and tick "Offline"):

 

Or... just go to https://dev.to/offline :D

When you connect to it again though, it is a great resource for developer links and tools.
Error Type

Link

Found By

Other
Dev To
Anonymous Persona
---