AS Roma
Helping find missing people, not just pages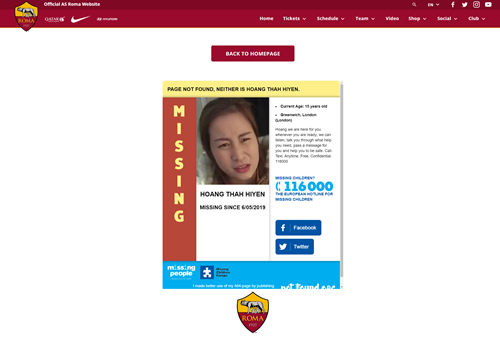 AS Roma is the Rome-based football club "Associazione Sportiva Roma" that you might know as Roma. On #NotFoundDay, September 25th 2019, AS Roma announced that they had teamed up with @NotFoundorg, @MissingChildEU and @missingpeople to "convert all useless 404-error pages on http://asroma.com into posters for missing children", such as this one for missing Hoang Thah Hiyen.
The Twitter for Missing Andrew Gosden shared that "Over 100 million missing children posters have been displayed via this app. It was introduced to the internet in September 2012."
Thanks to top dev Mike Bull for finding this one.
---