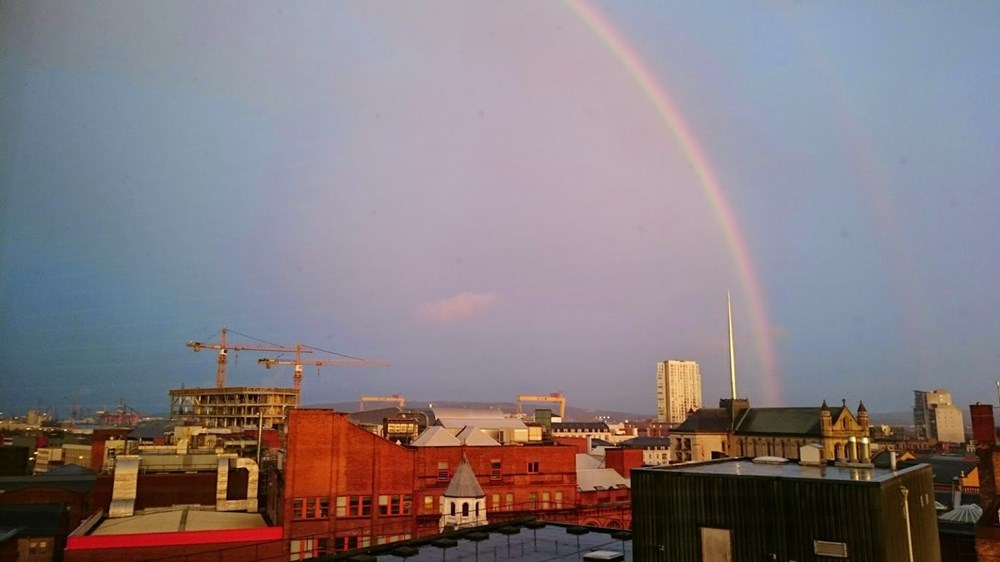 I've been wanting to update my site for ages now. Nothing against the previous site, I liked it, but it was on an old Umbraco (6.1.5) and wasn't responsive, it had old-fashioned styling too. I wanted to upgrade to an Umbraco 7 site that I am not embarrassed of. A lot has moved on in the last few years since I built it! 
This needs to be a site where I can install and play with new code and Umbraco features, add functionality and plug-ins for fun. A sort of working sandbox.  So I've updated it! 
I started on the default Umbraco Responsive start kit which is built using TXT, a free site template designed by n33 for HTML5 UP. I then developed the site further using the DopeTrope template, which fitted nicely with my pink and grey theme that I didn't want to move away from. I finally integrated it with my mash-up version of the banner design Stu Dyson provided me for my old site and luckily it fits nicely with the new design! The templates are built on the skelJS framework, using well organised HTML5 and CSS3, and making it fully responsive (finally!).
I redid all the content, copying it across and then reorganising it into updated Umbraco docTypes. For example, I split the Error and Portfolio pages into separate Umbraco docTypes instead of all being pasted into one giant chunk of HTML. I added a Konami Codes page (which I'm really excited about!).
It gives me a point to start with without having to create my own responsive framework from scratch - something I'd love to do but no time right now.
It also means I'll hopefully be inspired to spend some time blogging about code, random observations, comedy, cats, cubes, craft beers, cooking, and anything else that takes my fancy. This isn't going to be a hardcore code-only blog but it's certainly going to have some code bits in it.
Keep checking back to see the site update!