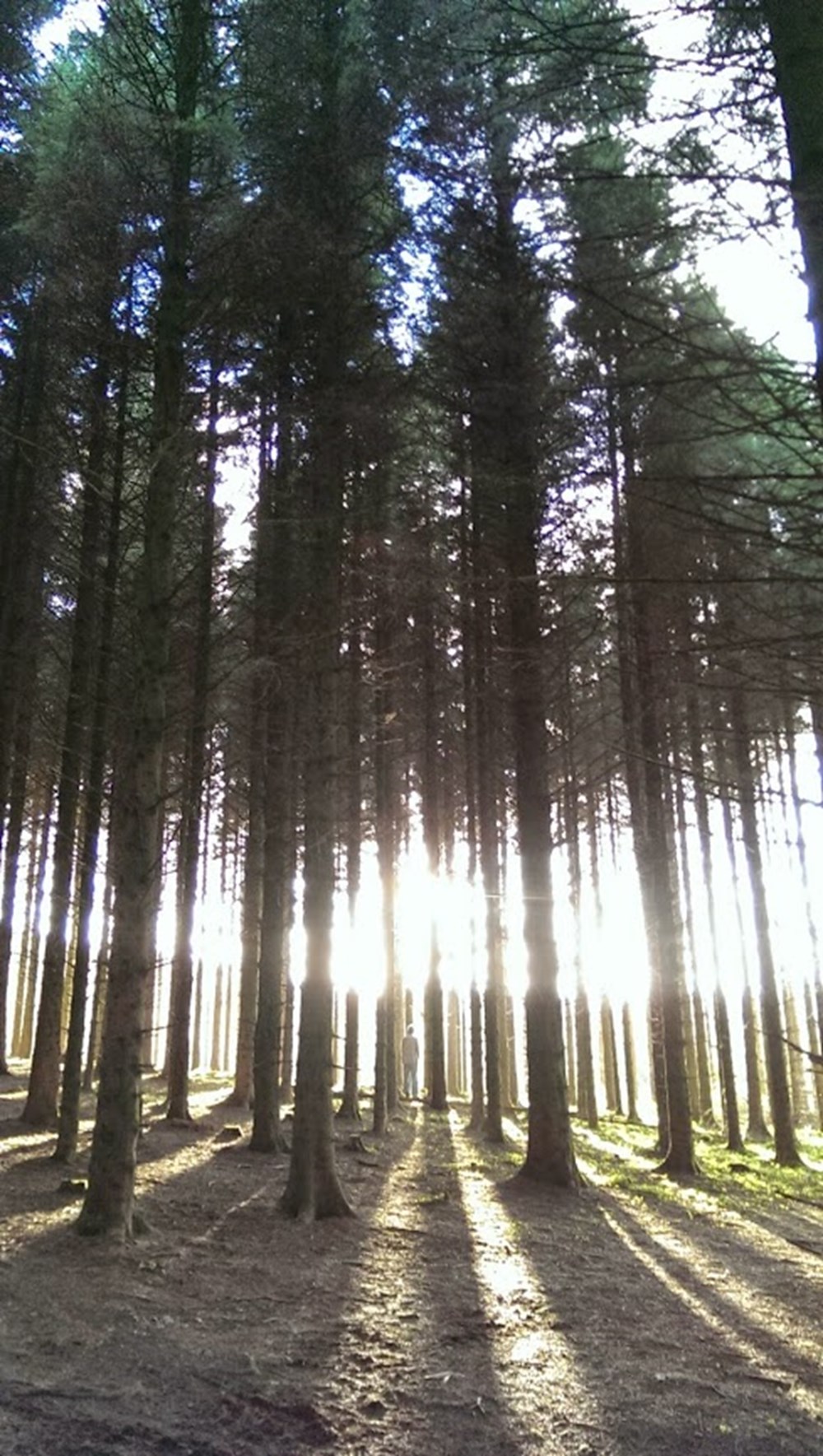 We went to Ballyboley Forest tonight, it was a lovely clear night, with mackerel sky and sunset and all that. Photos wouldn't do it justice in the velvety light. The Forest looked a bit spookier in the dim twilight, we walked up to the entrance and decided not to go in any further as the light was dying.
Once we'd walked about ten minutes away from the forest some guy came running out of it, running like a demon but he wasn't wearing jogging gear - just jeans and shoes and a nice jumper. He ran past us barely missing us, ran all the way into his car, and sped off. There was a thin scream from the forest. It could have been an owl I'm not sure.
Just found it was an ancient Druid site, definitely a beautiful and spooky place to visit.